LOCATION:
HOME
> introduction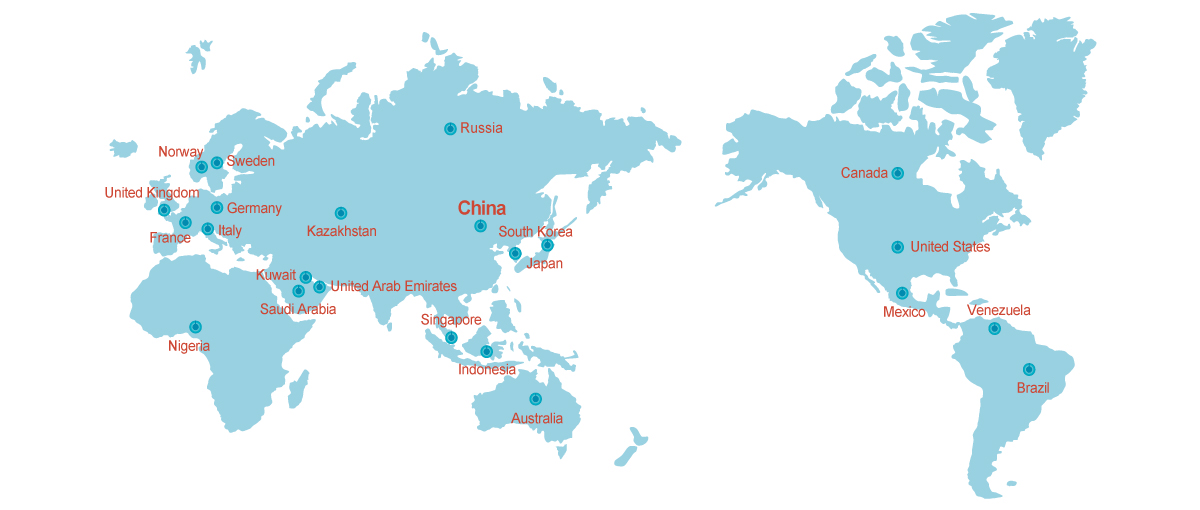 20,000
Professional Visitors
General Information
A Grand Industry Event to Create a New Benchmark for Oil & Gas Innovation
China's Southwest oil and gas resources have always played an important role in national oil & gas industry. On December 2, 2021, the annual output of Shunan gas field reached 10.008 million of oil equivalent. The 14th Five-Year Plan period will witness an accelerated development of China's energy transformation, which will bring more opportunities for certain niches by its green, high-end and differentiated orientations. Guided by the objectives of green, safe, intelligent and innovative, a deep industry reconstruction will be stimulated by consumption upgrades and supply-side structural reforms. As an annual world's leading event for oil & gas industry, cippe has been committed to supporting enterprises' growth, and has covered the markets in North China, East China and Southwest China, becoming a one-stop platform serving oil , gas and petrochemical industry.
2023 Chengdu International Petroleum & Petrochemical Technology and Equipment Exhibition (cippe Chengdu) will be held on Oct. 25-27, 2023 at Chengdu Century City New International Convention and Exhibition Center, with an gross exhibition space of 30,000sqm, and is expected to welcome 400+ exhibitors and 20,000+ person-time visitors from home and abroad.
Concurrent Events to Promote In-Depth Exchanges on Cutting-Edge Technologies
Concurrently, 2022 Petroleum & Petrochemical Industry Summit will gather industry associations, research institutes, equipment manufacturers, experts and medias, to collectively discuss hotspots and pain points of the industry, diagnose development trends, integrate resources, technology, information and research achievements, and create a high quality summit of the industry in West China.
Matchmaking Meeting to Effectively Connect Demand and Supply
cippe Business Matchmaking Meeting will be a brand event of cippe Chengdu, aimed to provide a highly-effective, accurate and reliable platform connecting demand and supply. The organizing committee will invite potential purchasers and deliver a VIP service including transportation, accommodation and personalized reception. Based on buyers' needs, cippe Chengdu will allocate quality exhibitors, and arrange one-on-one communications.
Exhibitions Linkage to Ensure the Quality of Professional Visitors
With more than two decades' development, the organizer, Zhenwei International Exhibition Group, has been a most specialized exhibition company with rich and profound resources in the industry. Both of its cippe Beijing and cippe Shanghai are leading brand exhibitions. Adhering to the tenet of "Professional Visitors Is The Vitality of Exhibitions", and with the advantageous resources accumulated by the series of cippe events, the organizing committee will focus on key niches and specifically invite core buyers, fully leverage multi-channel promotions by means of telephone, email, SMS, internet, big data marketing, social media, cooperation with industry associations and others, to ensure an effective exhibition.
Quality Medias Support Brand Communications
cippe Chengdu will cooperate with domestic and abroad media partners to promote brand communications, such as Xinhua News, People's Daily, CCTV, China Daily, CNPC Daily, Sinopec Daily, Petroleum Business News, Upstream, Worldoils, Digital Refining, Oil & Gas Product News, Gulf Oilfield Directory, China Securities Journal, Shanghai Securities News, China Business News, Wall Street Journal, XINHUANET, Sina, Sohu, PeopleNet, etc.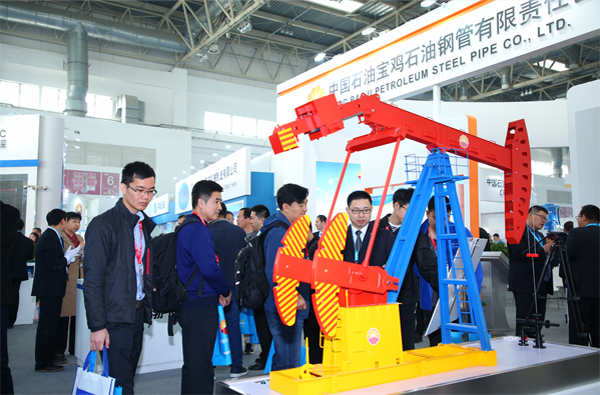 Show time: October 25-27, 2023
Venue:
Chengdu Century City New International Convention and Exhibition Center
Sponsor:
China Petroleum and Chemical Industry Federation
China Petroleum & Petrochemical Equipment Industry Association
Explosion-Proof Electrical Apparatus Branch of China Electrical Equipment Industry Association
Organizer: Zhenwei International Exhibition Group
Beijing Zhenwei Exhibition Co., Ltd.